Meet the Designer: Leia T. Ward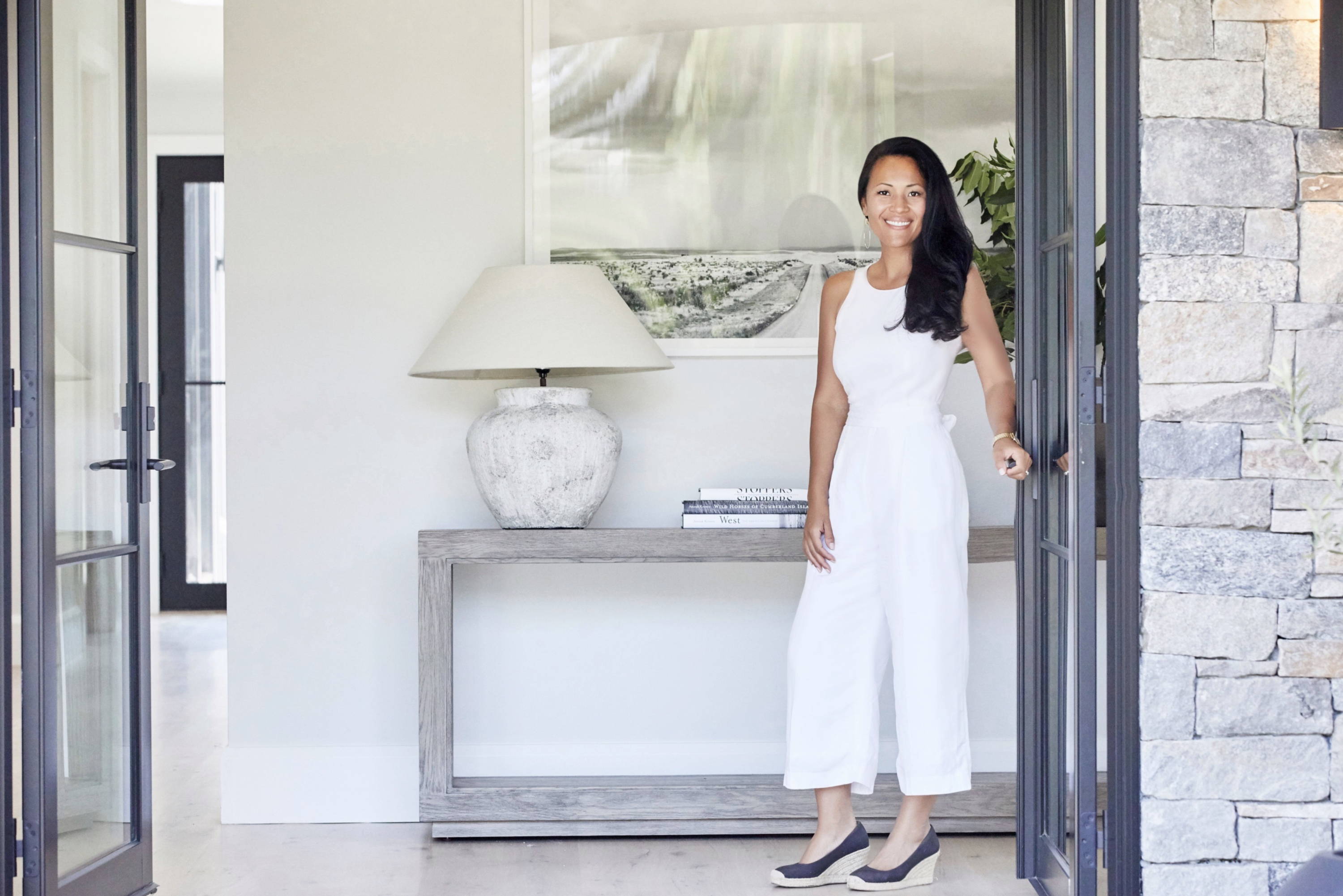 Q&A WITH LEIA T. WARD, FOUNDER OF AWARD-WINNING STAGING DESIGN FIRM
---
Learn from a one-of-a-kind leader in the interior design and luxury real estate staging industry.
Leia T. Ward, Founder and Principal Designer of LTW Design, an interior design and staging firm admirably known for trademark aesthetic that embodies clean lines, bold neutrals and layered textures. LTW Design's signature style of sophisticated and beautifully balanced interiors led Leia and the LTW Design team to be featured in notable magazines and websites including House Beautiful, Town & Country, CTC&G, and more.
Here, Founder Leia T. Ward gives us personal insight on the decision to pursue interior design and share inspiration behind LTW Design's work. Read more for exclusive bathroom tips.
---
LTW DESIGN'S FAVORITe ROUND MIRROR
---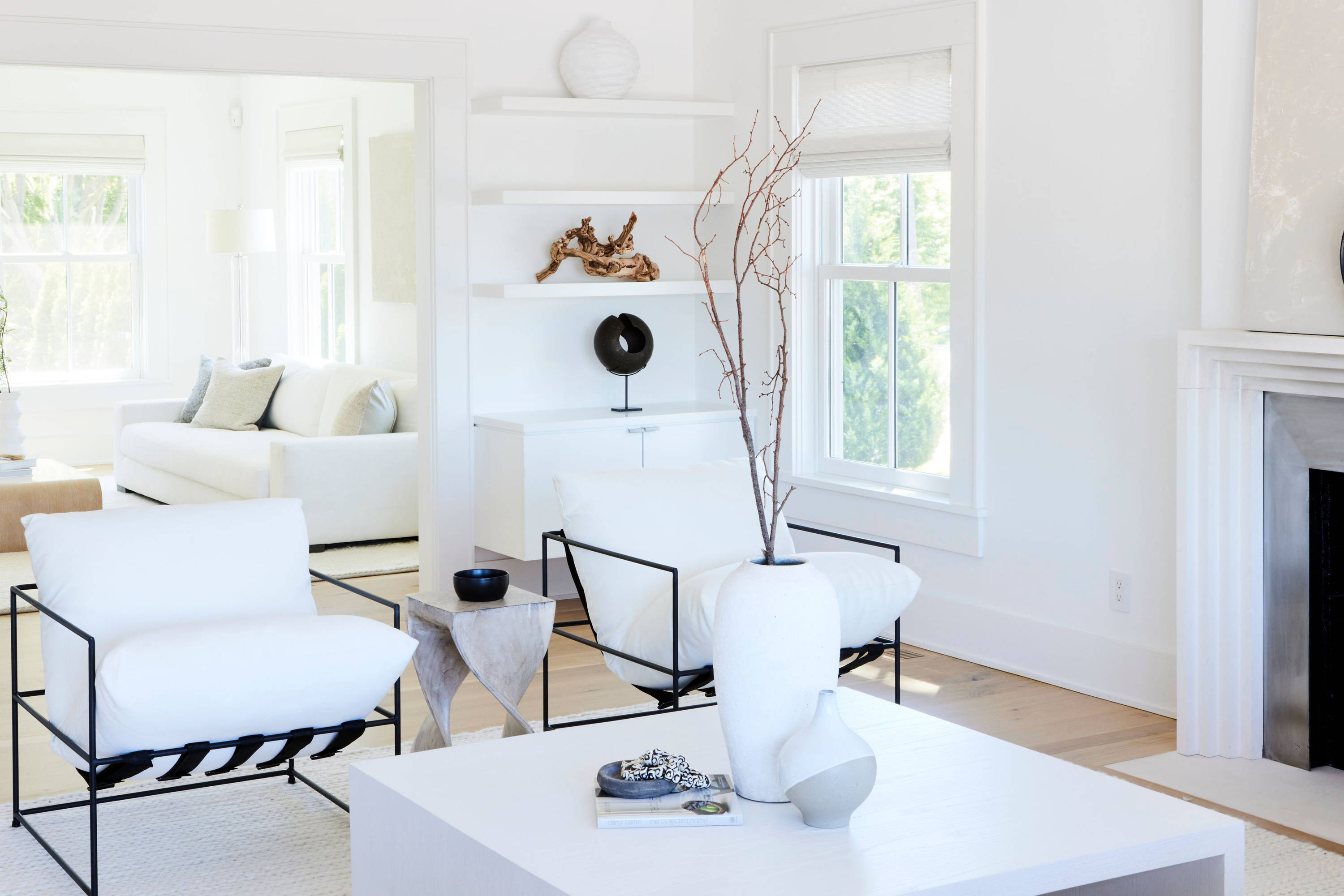 Q: LTW DESIGN HAS BEEN RECOGNIZED AS ONE OF THE 'TOP 10 LUXURY STAGERS' IN THE COUNTRY. BEFORE ESTABLISHING LTW DESIGN, AT WHAT POINT DID YOU REALIZE YOU WANTED TO PURSUE INTERIOR DESIGN AND WHY?
A: After starting my staging firm we had multiple clients who loved how we staged their homes and asked us to design their new home. I decided to assemble a design division to the company and now we are about 50/50 with staging vs design projects. It's really been incredible.
Q: YOU OFFER STAGING AND DESIGN SERVICES. HOW DOES YOUR APPROACH VARY WHEN DEALING WITH THESE DIFFERENT TYPES OF PROJECTS?
A: Our approach varies greatly between staging + design. Staging is removing the personal touch that reflects the seller's personal style and design is trying to do just that, reflecting the owner's personal style.
---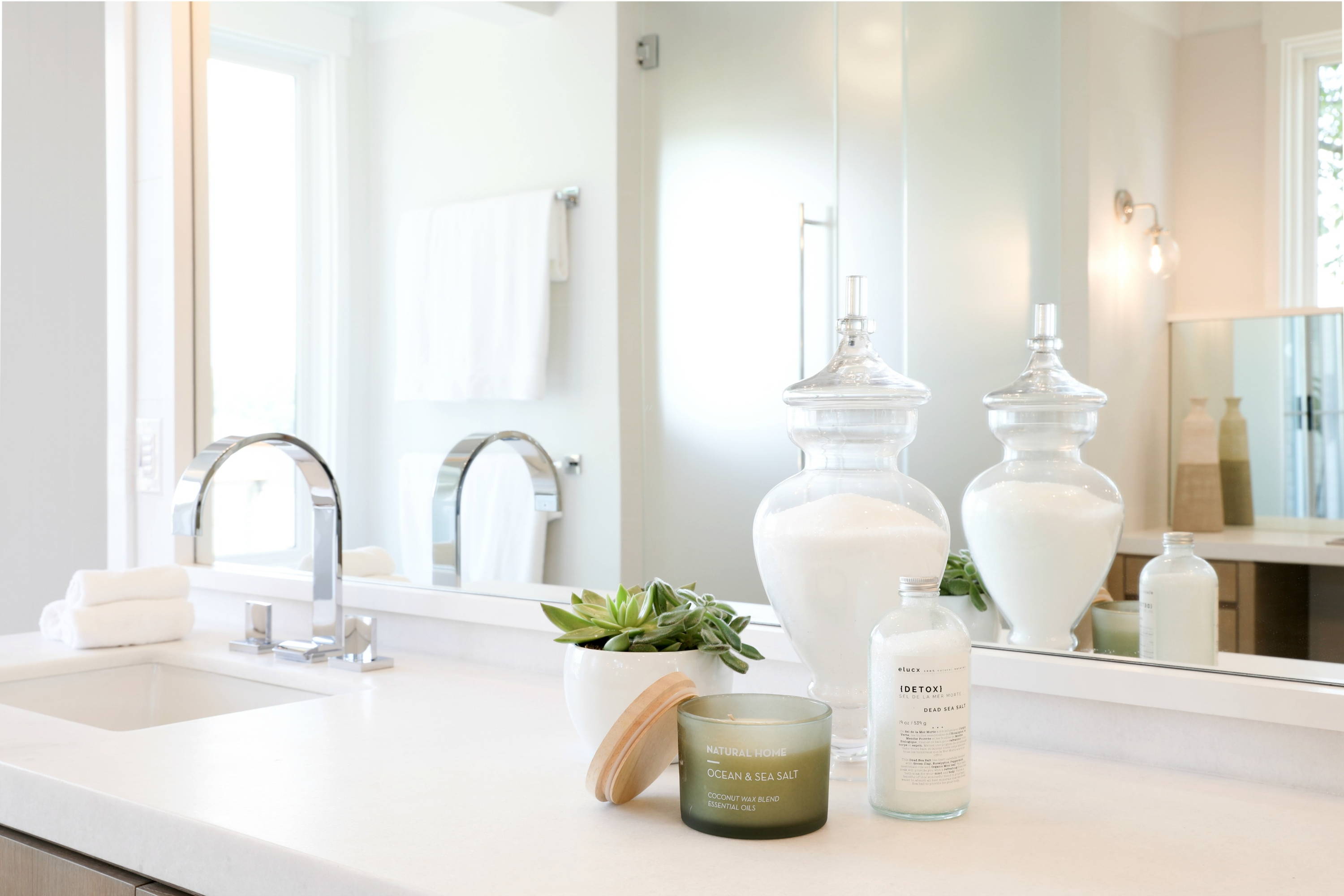 Image Credit: Austin Eterno
Q: WHAT ARE 3 FEATURES YOU BELIEVE ARE MOST IMPORTANT IN THE BATHROOM?
A: Natural light, freestanding tub and large mirrors are key for bathrooms.
---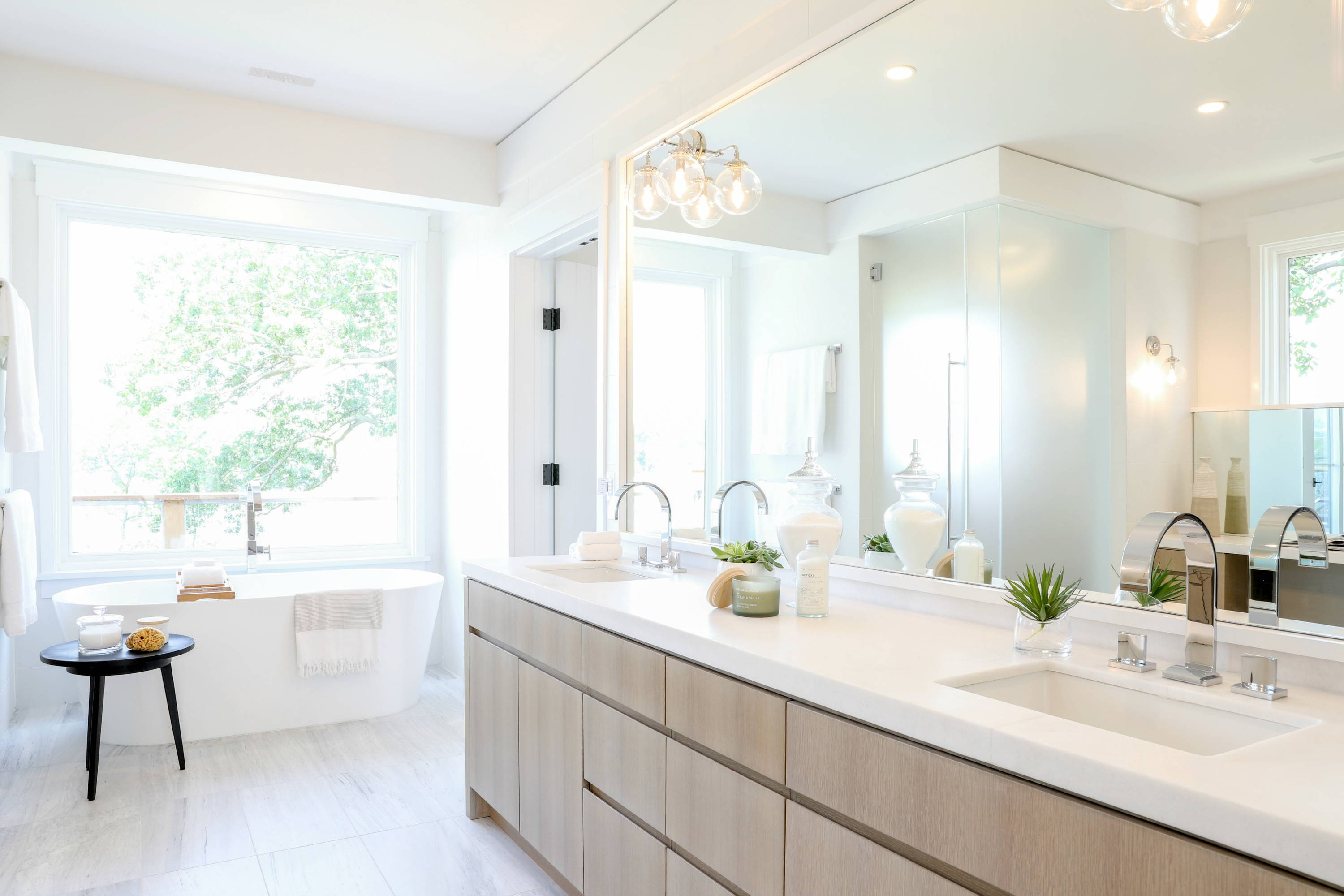 Image Credit: Austin Eterno
Q: WHEN A BATHROOM HAS NO WINDOWS FOR NATURAL LIGHTING, WHAT ARE SOME WAYS TO BRIGHTEN UP THE SPACE?
A: Sconces and mirrors always do the trick when natural light is limited.
---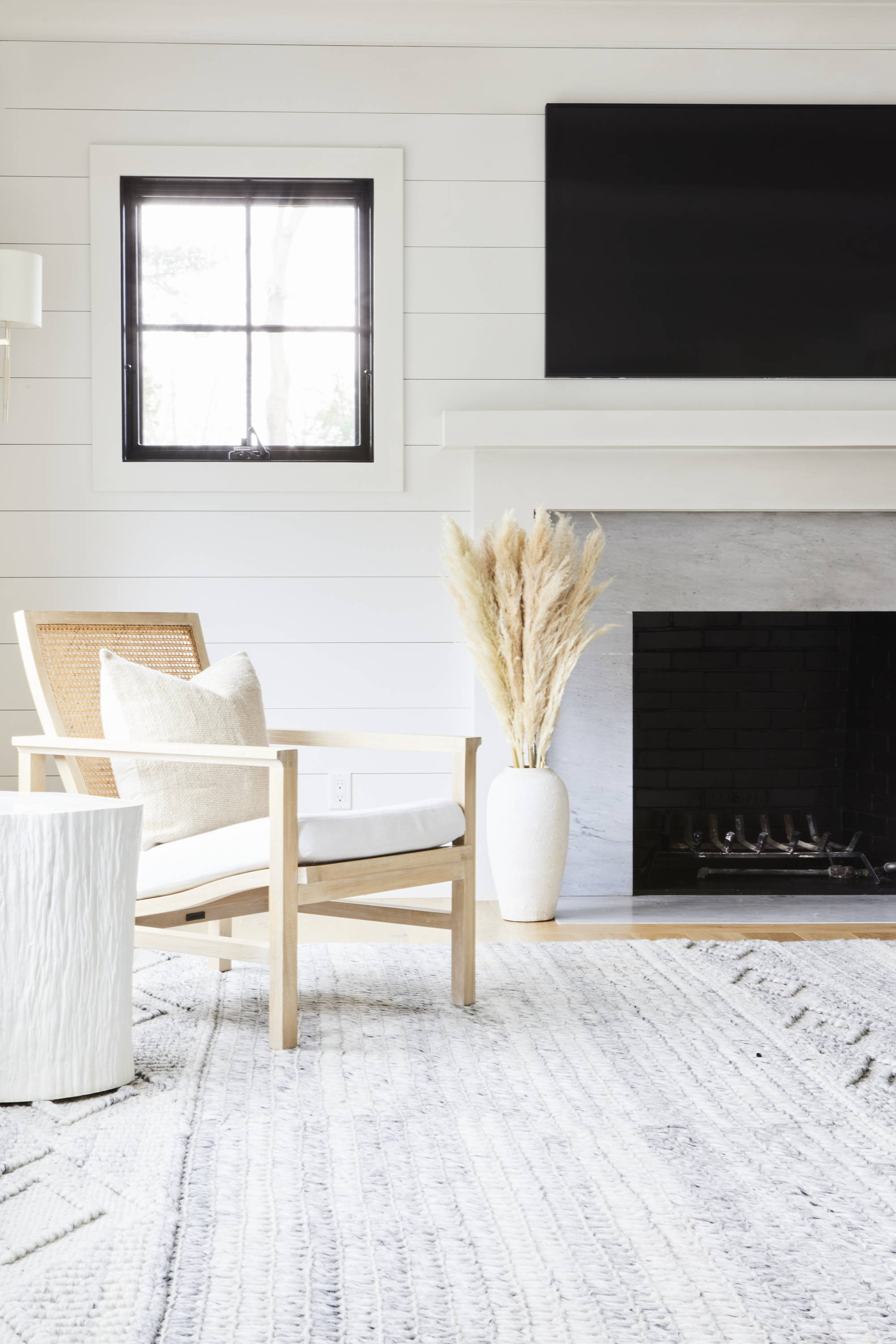 Q: WHAT INSPIRED YOU TO FOCUS ON CLEAN LINES AND BOLD NEUTRALS IN YOUR WORK?
A: I'm naturally drawn to calm spaces with less items and neutrals.
---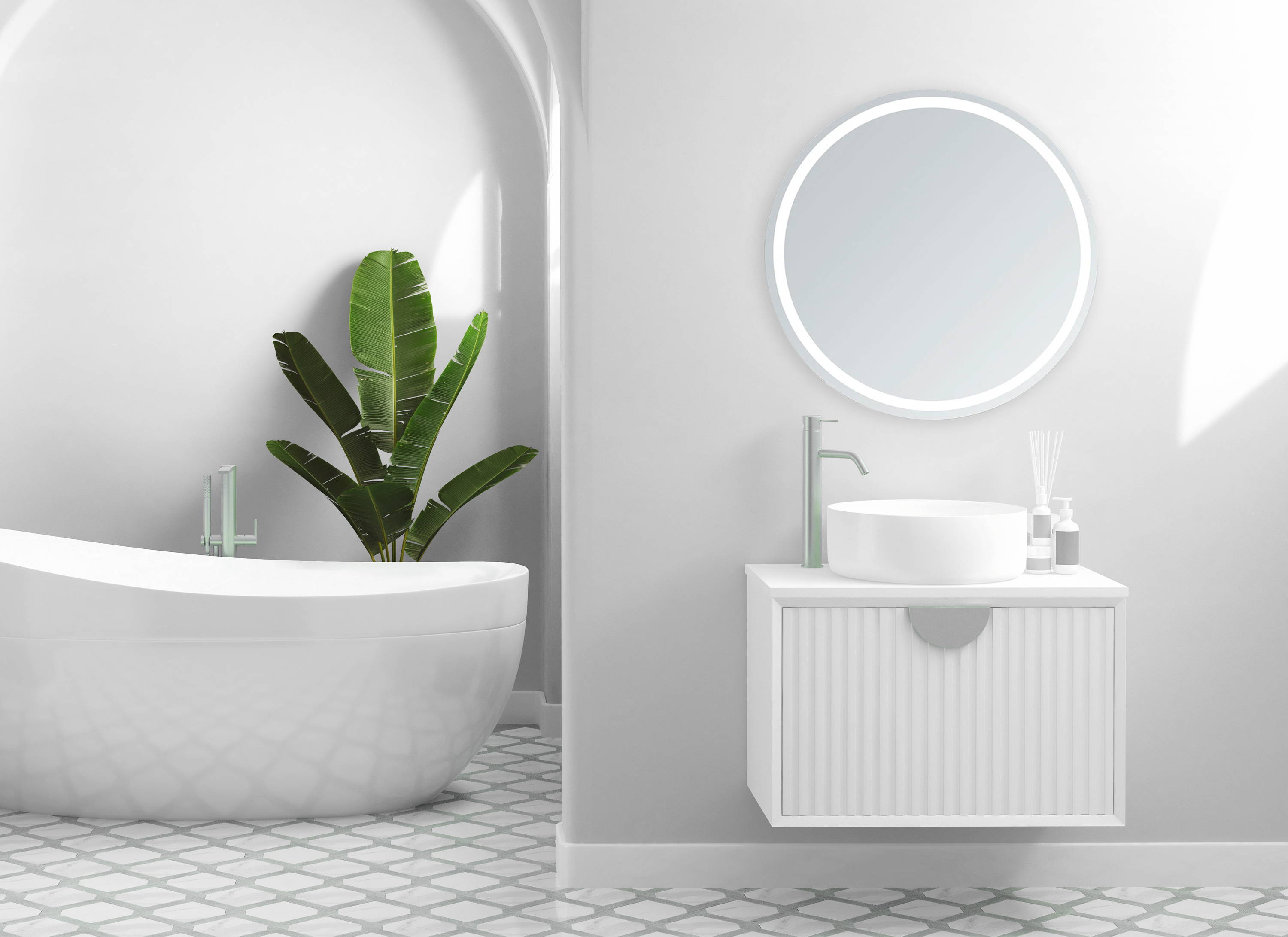 Q: IF YOU HAD TO CHOOSE ONE STYLE FROM OUR ROUND AND OVAL MIRROR COLLECTION, WHICH ONE WOULD YOU SELECT FOR YOUR BATHROOM AND WHY?
A: Corona because it's simple and clean.
---
---